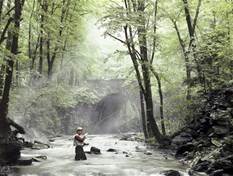 On the first weekend of spring, Saturday, March 22 to Sunday, March 23, 2014 the annual Outdoor Sports Show will take place at the fairgrounds in McHenry, MD.
The show will be open Saturday from 10am to 7pm and on Sunday from 10am until 4pm offering the perfect occassion to get informed about the latest gear and outdoor toys.
On Saturday, a bow shoot will be held at 11am, there will be three classes, one for Juniors, age 10-16, as well as one for Hunting Bow and Target Bow.
The kids will have fun, too, enjoying the inflatable bounce house and a play area!