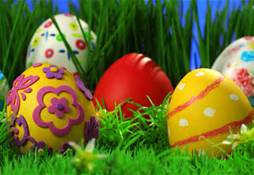 On April 19, 2014 from 10am to 12pm the Grantsville Rotary have an Easter Egg Hunt at the Spruce Forest Artisan Village in Grantsville, MD.
Registration starts at 10am and the Egg Hunt begins at 10.30am. There will be three age categories with over 1000 filled eggs to find.
You also might try your luck with the Coach Purse Raffle, tickets are sold at Diehl's Ford Sales or Yoder-Hershbergher Insurance in Grantsville, MD.
Proceeds will benefit the Grantsville Rotary Club and go back into the Grantsville Community.