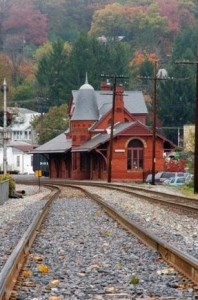 This Friday, October 11, 2013 the Autumn Glory Festival in Oakland, MD is "Taking it to the Streets".
There will be live music and a lot of fun in downtown Oakland from 3pm to 7pm.
The weather forecast promises beautiful fall weather, so you can go for a stroll through this beautiful small town and enjoy all the fun activities.
Later that day, on your way back to Deep Creek Lake, you might want to check out High Mountain Sports. Their annual Autumn Glory Ski & Snowboard Swap is taking place from October 11 to 13, 2013. You can drop of your used equipment on Friday and Saturday morning.
Have a great fall day in Garrett County!