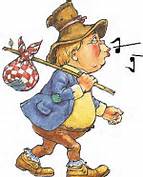 The Garrett County State Parks offer their First Day Hikes on New Year's Day.
At Herrington Manor State Park, the hike starts at 1pm and you are invited to bring your (well-behaved, on a leash) dog with you. A a park ranger will guide this hike around Herrington Manor and will inform you about what you need to know when you bring your dog to a state park.
At New Germany State Park the hike will start at approx. 1pm. The park ranger will help you spot winter songbirds and guide you through the easy, family friendly, 1mile hike.
For details, check the DNR website at http://www.dnr.state.md.us/publiclands/firstdayhikes.asp